Dominic Xavier on loss, self-motivation & the craft and importance of guitar making and sharing your skill
Dominic Xavier makes guitars, particularly classical guitars. As he would say, classical means traditional and like everything else, classical has evolved for a period of 100 years like a cooking recipe.
One of the most important things for an artist of any kind is Self-Motivation says Dominic
Being an artist is about being curious and to be constantly curious. Dominic is a self-made and self taught luthier who hails from Kolar Gold Fields, Karnataka. Coming from a line of miners, Dominic swayed away from mining and had an affinity to guitars and without a doubt, rock and roll. His family not able to afford a guitar for their son, Dominic decided to build his own guitar at the age of 13. He would soon know that he would go on a journey to being a luthier than that of a musician.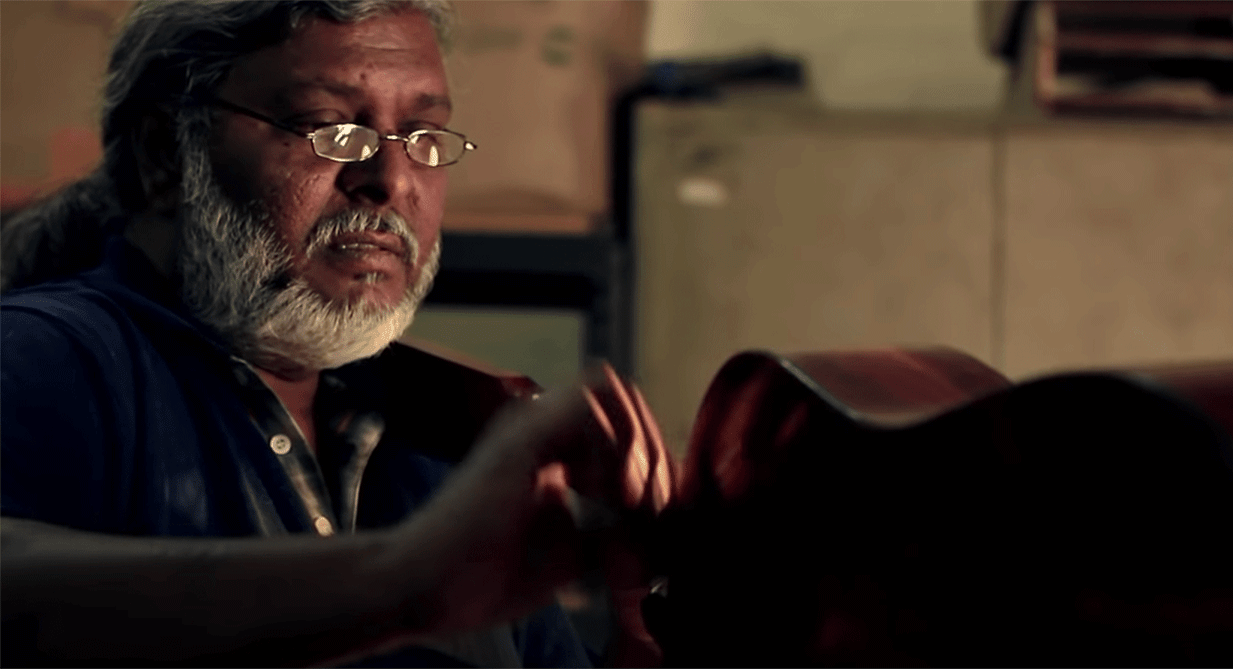 A woman once told me " I want a beautiful guitar that I can make love to".
As a former employee in the ministry of rural development, Dominic left his job in 2004 and decided to leave for the United States to perfect his craft, where he stumbled upon the great Kenny Hill who later mentored him. Upon his return to India he started his workshop and studio "Arul Guitars" under the name of his beloved son Arul who who later passed at a young age.
"The entire guitar making industry, throughout the world, depends on Indian rosewood;"
After a lot of grief, a spiral of depression and heart surgery, Dominic was determined and focused on a mission to keep his son's name immortal through his craft with the support of his wife. Upon his journey he would go to teach a bunch of orphans from a christian community to make guitars and give them a platform to earn their own bread. "The entire guitar making industry, throughout the world, depends on Indian rosewood; sadly no one is making guitars in India." They say to give back to a community, Don't catch fish for the people, teach them how to fish.
Play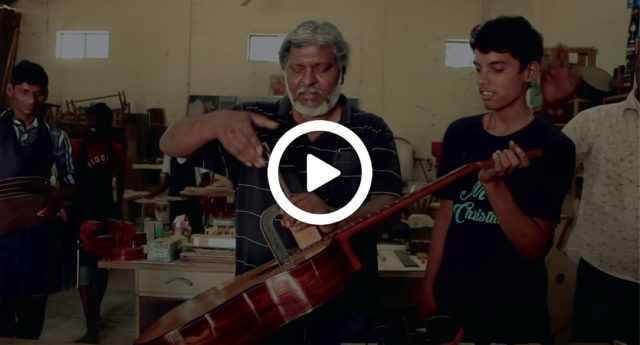 "We can take the skill of guitar-making and harness it to the raw materials that are available, set up a huge industry. What's greater than employing our people and enabling them to earn a great livelihood?"